We Attended "Meet to Shine" Jewelery Antalya
Jewellery Antalya 2022, of which Sorel Led is a partner, started at Rixos Sungate Hotel. There are nearly 70 Turkish companies in Jewelery Antalya, the first international jewelery fair of 2022.
How Should Jewelery Lighting Be?
All the details about the right light, the right lighting, the striking angle of the lights, their positioning and the jewelery lighting you can think of are here.
Renew your store lighting and add value to your store with Sorel Led's integrated solutions.
We worked with Sorel Led Lighting for all the interior and exterior lighting needs of our 7000 square meter store that we have just opened in Antalya Aksu. It was a job where we noticed the highest quality and professionalism from the beginning to the end of the process.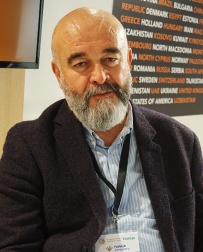 For many years, we have preferred Sorel Led in all our lighting works. From the discovery stage to the assembly stage, we receive a hassle-free service with professional support.
SUBSCRIBE TO OUR E-MAIL LIST
Sign up to our E-Mail List Now for our new products and technological developments
By signing up for our mailing list, you are confirming to receive promotional and informational mails from us.